Earickson House
The Earickson House at 1001 Randolph Street is a five-bay brick Italianate antebellum plantation mansion that was built by Richard Earickson in 1842. The son of Glasgow founding member James Earickson, Richard was a partner in the banking house of Birch, Earickson and Company.
Jon and Margie Aholt purchased the house from Robert and Bernadette Gebhardt in 1999. Current owners in residence are Wes and Donna Burns. The house has been the site of several period balls and Civil War reenactments over the years.
Fun fact – Earickson and his neighbor James S. Thomson across the street were such good friends that when Thomson built his mansion, they made sure to align front doors perfectly to keep each other in sight! Earickson eventually sold the house to be used by Pritchett Institute until it was bought by local grocer William A. Meyer.
Pritchett College was a small institution that operated in Glasgow from 1866 until 1922. It was founded as Pritchett School Institute and became known as Pritchett College after 1897.
Excerpts from: Vol. 15 no. 2 — Summer 2016 Boone's Lick Heritage Quarterly, Boone's Lick Historical Society Periodical Guided Tour of Historic Glasgow Book–A Picturesque River Town, 1983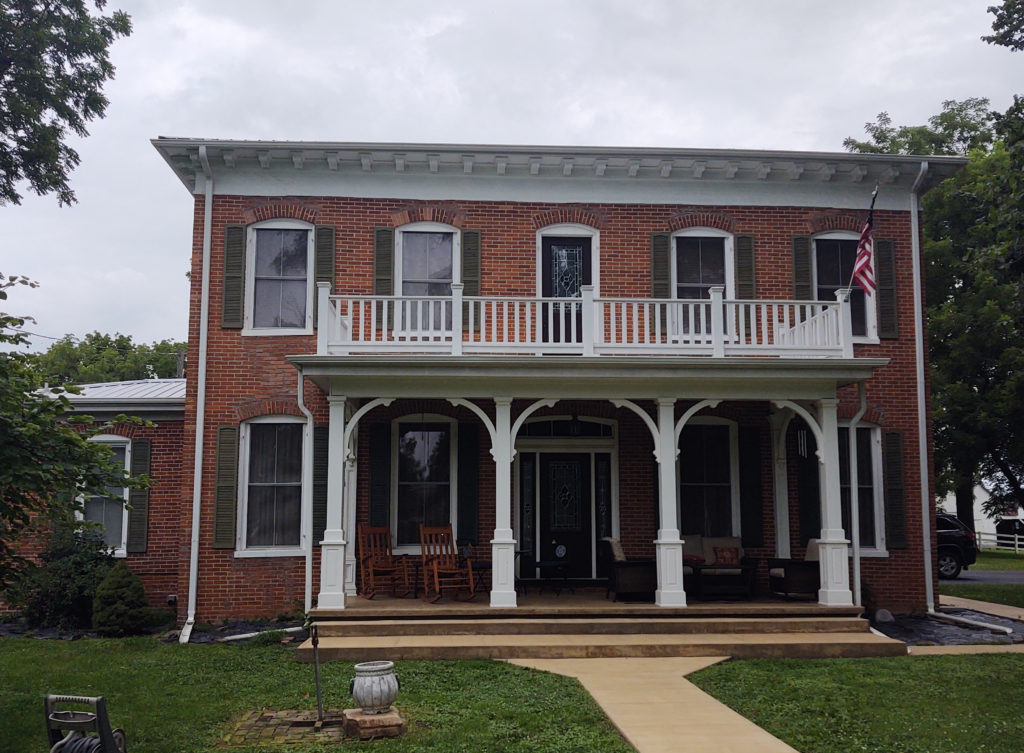 Our Earickson House Karbelle Forever Gifts